www.hygra.com Antique Boxes and tea caddies. HYGRA
| Buying boxes| Contact us | The Schiffer Book | Advanced Search
I have started to develop a Youtube channel. Enjoy the videos: they can be browsed by following the the link below
http://www.youtube.com/user/hygracom/videos?view=0
Below are a few examples: Have fun! If you are interested in Antique Boxes; please subscribe to the channel and make comments.
I have started to develop a Youtube channel. Enjoy the videos: they can be browsed by following the the link below
http://www.youtube.com/user/hygracom/videos?view=0
I found myself on the Antiques Roadshow last year!
http://www.bbc.co.uk/iplayer/episode/b00v2m3p/Antiques_Roadshow_Series_33_Beverley_Minster_2/
link to this episode: http://www.bbc.co.uk/i/v2m3p/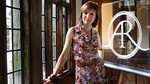 Series 33: 2. Beverley Minster 2
Items include a pair of medical leech jars and a sideboard that hides secret drawers. And a tea caddy, which is where I come in, about half way through.
Joseph
BBC One, broadcast on 26 Sep 2010
heraldic:
Please help me to find the the story of this important box.
This image detail is much as that above but I have increased the contrast to make the engraving slightly easier to see.

Crest:
On a Wreath of Colours demi Lion Rampant Crowned holding between (fore) Paws a Rose (?)

If you know whose crest and initials they are please let me know.

There is more information at:
'till soon,
Joseph
For more information on particular boxes click the images below