ANTIQUE BOXES
at the Sign of the Hygra
2 Middleton Road
London E8 4BL
Tel: 00 44 (0)20 7254 7074
email: boxes@hygra.com
Antique Boxes in English Society
1760 -1900
by ANTIGONE
Sewing Boxes
Antique Fitted Sewing Box in Coromandel Inlaid with Mother of Pearl circa 1845.
A quality sewing box made by Turill. The name of the maker is engraved on a plaque inset into the back facing of the lower part of the box.

The box is veneered in coromandel wood.

The top is inlaid with three classical figures in mother of pearl. These are perhaps meant to represent the three Goddesses which competed for the apple of Eris in the judgment of Paris, although the symbolism of the totems they are carrying is somewhat confused.

A rare piece with unusual features.

Circa 1840-45.

It measures: 10.8" wide by 7.75" and 4.75" tall.
| | |
| --- | --- |
| | Details of the figures and their garments are emphasized by engraving on the mother of pearl. The Goddesses are depicted in profile which is consistent with classical tradition. |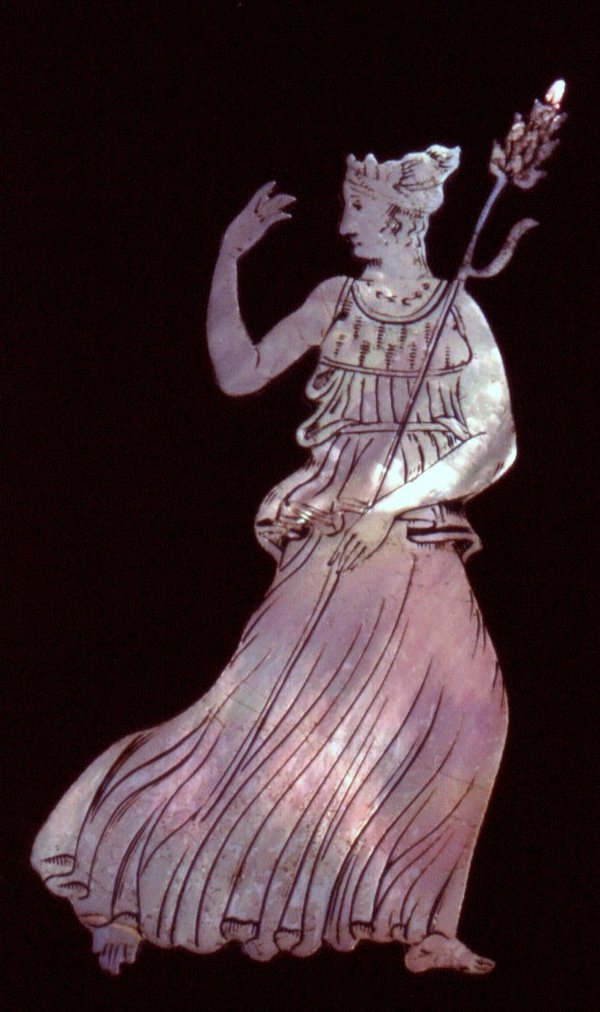 The interior of the box is luxuriously fitted, the top unusually edged with embossed leather in colors.

The spools which are in mother of pearl are of the early type. They screw onto the bone shaft construction and they have the surprising addition of painted butterflies in the center of the mother of pearl circles.

The back padded section folds down to reveal a mirror surrounded by silk "pockets". See last picture.
Detail showing the maker's name :

Turrill Dressing & Writing Case Maker
- 250 Regent Street.
The original tray is exceptionally well constructed as are the covers and pin cushions.

Sewing tools on the central velvet covered top.
| | |
| --- | --- |
| Detail of the colorfully embossed leather and velvet silk ribboned padded back. | |
Unusually the lower disk of the spool is also turned mother of pearl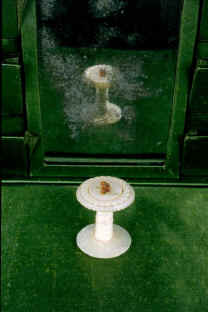 | | |
| --- | --- |
| The back padded section folds down to reveal a mirror surrounded by silk "pockets". | |
This box is featured in our forthcoming book on Antique Boxes www.hygra.com/cover