Back to main page and description.
| next picture| previous picture | slide show | thumbnail index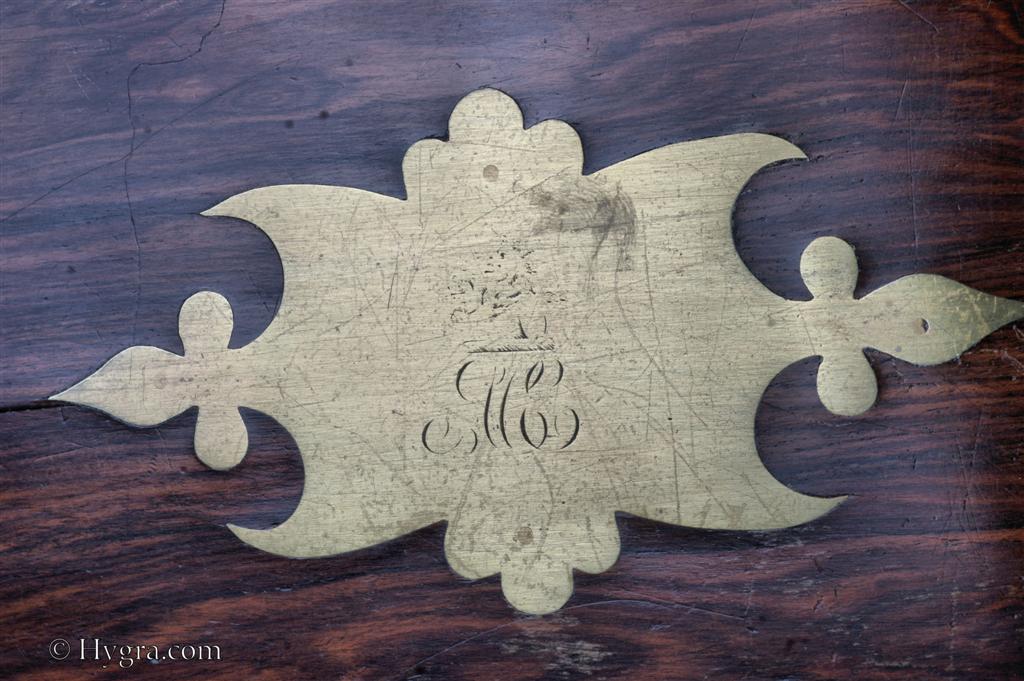 This image detail is much as that above but I have increased the contrast to make the engraving slightly easier to see.
Crest:
On a Wreath of Colours demi Lion Rampant Crowned holding between (fore)Paws a Rose (?)
If you know whose crest and initials they are please let me know.
News | Buying | email | Online History of boxes | The Schiffer Book |
Request current list of available writing boxes.
All text and images and linked images are © 1999-2009 Antigone Clarke and Joseph O'Kelly. If you require any further information on permitted use, or a licence to republish any material, email us at copyright@hygra.com